Julia Gillard - Prime Minister
First Australian Female Prime Minister.
Nail biting result.
76 ----Labor and Greens Parties
74 - Liberal and National Parties
Watching press conference now. Gillard will form Government with support of
Tony Windsor
, Independent and
Rob Oakeshott
, Independent.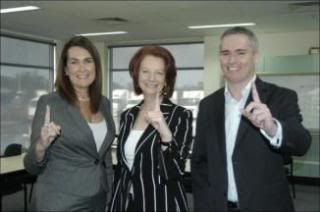 Central Coast Labor MPs
welcome return of Gillard Government.
Twitter Chatter